Surrey Playing Fields News
Barry Hitchcock
 We are sorry to announce that Barry Hitchcock County Development Officer has sadly passed away.  Surrey Playing Fields would like to extend their sincere condolences to his family.  Enquiries or applications for Grants,  Loans,  should be addressed to the Borough Development Officer for your area as indicated on our contacts page.  Applications for Bursaries should be addressed to Mike Armitage mike.j.armitage@btinternet.com.  All other enquires should be sent to the surreyplayingfields@gmail.com where it will be dealt with accordingly
Surrey Playing Fields AGM 2019
The Surrey playing fields AGM will be held at the Surrey FA Headquarters in Dorking on Wednesday 27th of November from 6:30pm.
If you haven't recieved an Invatiation to this event and would like to attend, please contact the secretary on surreyplayingfields@gmail.com by Friday 22nd November for further details.
New Borough Development Officer for Epsom & Ewell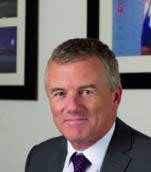 We have a new BDO named Andrew Tibble. Andrew has been a resident of Epsom & Ewell for nearly 25 years and is married with two children.
He retired from a career in education, latterly as Principal of Ewell  Castle School.
Andrew enjoyed playing, in particular, rugby, hockey & cricket and has coached and managed team sports in schools & clubs, and at county and international level.
He is currently Chairman of Beddington CC in the Surrey Championship and a hockey umpire.
Andrew's contact details are on the contact page.
 

 
Queen's Award for Voluntary Service
The voluntary organisation that promotes sport in Surrey and endeavours to safeguard the county's playing fields and recreational open spaces, the Surrey Playing Fields Association, has been awarded The Queen's Award for Voluntary Service 2017. This award was created by The Queen in 2002 to mark the occasion of her Golden Jubilee, recognising excellence in voluntary activities carried out by groups in the community. It is the MBE for volunteer groups. The Award brings with it a signed certificate from Her Majesty The Queen, an English crystal with the logo insignia and permission to use the official QAVS Logo.
The Surrey Playing Field's Chairman, Gerry Ceaser, commented 'The work that the Surrey Playing Fields does in the community was very much admired by the independent Assessment Committee, chaired by Sir Martyn Lewis CBE and we are delighted to be notified that we have been awarded The Queen's Award for Voluntary Service. It is a tremendous achievement for all of us and we hope that everyone involved, and particularly our dedicated volunteers and all the local sports clubs in the county, feel immensely proud of the recognition that this Award represents'.  The trophy was awarded on 30th November 2017.  A full report will be made in our January newsletter.
The Surrey County Playing Fields Association, as it was previously known, was formed in 1927 and this year it is celebrating its 90th anniversary serving sport in the county. It is a registered charity and, as a purely voluntary organisation, all the funds it raises goes back into community sport. Besides giving advice, it gives bursaries to young people and, assuming they meet the criteria, it provides small grants to sports clubs and low interest loans for larger projects. During the period 2000 to 2016 the grants and loans support to community sports clubs in the county totalled well over £1,700,000.
Our local development officers for Surrey Playing Fields are keen to help to protect our precious recreational sites and we support the promotion of active lifestyles and local community sport. This website – www.surreyplayingfields.co.uk - gives more information about our work and our grants and loans to help clubs, it also includes our contact details. If we can be of any assistance, please get in touc


Dr Mike Clark

We are very sorry to report that Mike Clark died on 24th September 2018. Mike was the Borough Development Officer for Guildford when he had to retire due to ill health in March 2016.
He has had a lifetime of practical involvement in playing, administrating, officiating or otherwise supporting sport. Probably his first recognised involvement in sport in Surrey was when, in the late 1960s, he was asked to build the initial sports facilities at the University of Surrey, by Dr Peter Leggett, the then Vice-Chancellor. This involved substantial indoor facilities on the main campus as well as outdoor pitches and tennis courts, with suitable changing and social accommodation across the A3 on what is now known as Manor Park.
He started working for the Surrey Playing Fields Association in May 1988. Later he took over as Borough Development Officer for Guildford where he actively supported the work of some of the major clubs in the area, including Wey Kayak Club and Guildford Archery Club. His knowledge of the area was invaluable. He taught at Surrey University for many years. He was Chairman of Sport Guildford and involved with local arts. Wherever one went in the area you met someone who knew Dr. Clark.

Swimming has always been his real interest, particularly Water Polo where he was an absolute stalwart for local clubs as well as nationally. His daughter advised us that he was still swimming regularly until shortly before he died.
Mike was recognised for his outstanding commitment by British University and Colleges Sport (the competition structure for universities) where he has worked tirelessly, particularly for water polo and cross country. He was also selected as a torch carrier ahead of the 2012 London Olympics.
We hugely appreciated his incredible stamina and long-standing enthusiasm and commitment and send our condolences to his family.


Gerry Ceaser

Everyone connected with
Surrey Playing Fields is saddened to hear of the death of Gerry Ceaser, our Chairman, who died on Sunday 25th February 2018.  He became a member of our Advisory Committee in 1998 representing the Surrey Sports Board. Gerry was a past Mayor of Spelthorne Borough Council and has been involved in many initiatives for sport and young people over the years.  He was the patron of Surrey Youth Games, has been the Vice Chairman of the South East Regional Sports Board and had been temporary Chairman of the Active Surrey Sports Partnership. 
In 2009 he became Chairman of Surrey Playing Fields.  His extensive knowledge of local government and sporting bodies allowed us to stay in touch with the aims of our partners as we worked to ensure that there were improvements to playing fields in Surrey. 
Recently he had been working with other County Playing Fields Associations and with Fields in Trust trying to improve levels of cooperation.  His work with many organisations will be missed.  We send our condolences to his family who supported him in his busy life.
A.J. (Sandy) Brigstocke DL
Sandy died peacefully on 23rd March 2018 aged 95.
Sandy Brigstocke was Chairman of the Surrey County Playing Fields Association in the early 1990s, whilst he was Chairman of Surrey County Council.  His best remembered achievement was securing the West Humble Playing Field in Dorking.  He helped to raise the funds to purchase it and ensured that it was secured in trust through the National Playing Fields Association.  He helped strengthen the Association by encouraging suitable volunteers to join it.  Whilst he was Chairman, and when he retired from that post and became a Vice President, he continued to use his knowledge of Surrey to make sure that we knew where there was a chance of losing open space and where we could best provide money and advice to help Sport and Children's Play. 
The Association send their condolences to his family.